The Best Spicy Margaritas in Boston at Sonsie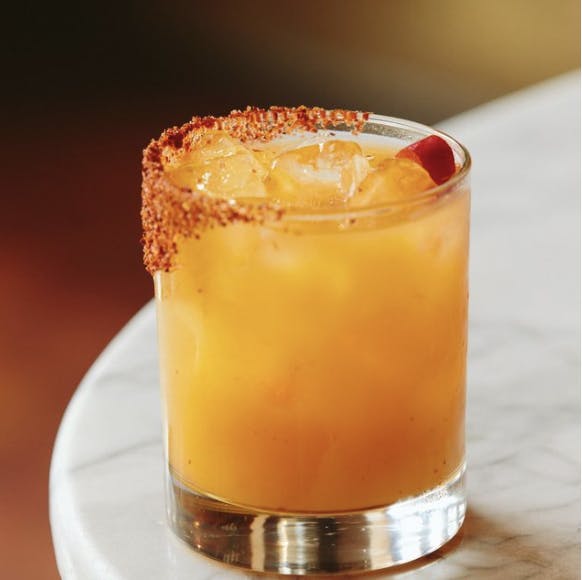 Just 3 simple ingredients are all it takes to create this classic cocktail that was invented in 1938 in Mexico! There are so many fun creative twists that can be taken on this classic celebratory drink. Order it frozen or on the rocks, you can't go wrong with a margarita no matter how you order! At Sonsie, we're known for our delicious spicy margarita, with a kick.
Spicy Mango Margarita
The Sonsie take on this celebratory drink! Crafted with Ghost tequila, mango syrup, lime juice, muddled jalapenos, and a tajin rim for an added burst of flavor. This flavorful drink will make your tastebuds dance as they delight in the colorful blend of sweet and spicy.
Want to make your margarita even more enjoyable? Pair it with food! For this sweet and citrus drink, we suggest pairing it with oysters for a refreshing bite. This drink also pairs well with Margherita pizza! The creamy nuttiness of the fresh mozzarella cheese is an excellent pairing with this citrus drink. Similar in name but very different in flavor these two come together to create a balanced meal.
Dine-in at Sonsie
Come join us at Sonsie for a delicious margarita and come see what our restaurant has to offer! Whether you are just coming by for a drink or if you would like to stay a little longer and enjoy a meal we guarantee you will have a good time! Take advantage of this holiday and come on by!