Outdoor Dining At Sonsie On Newbury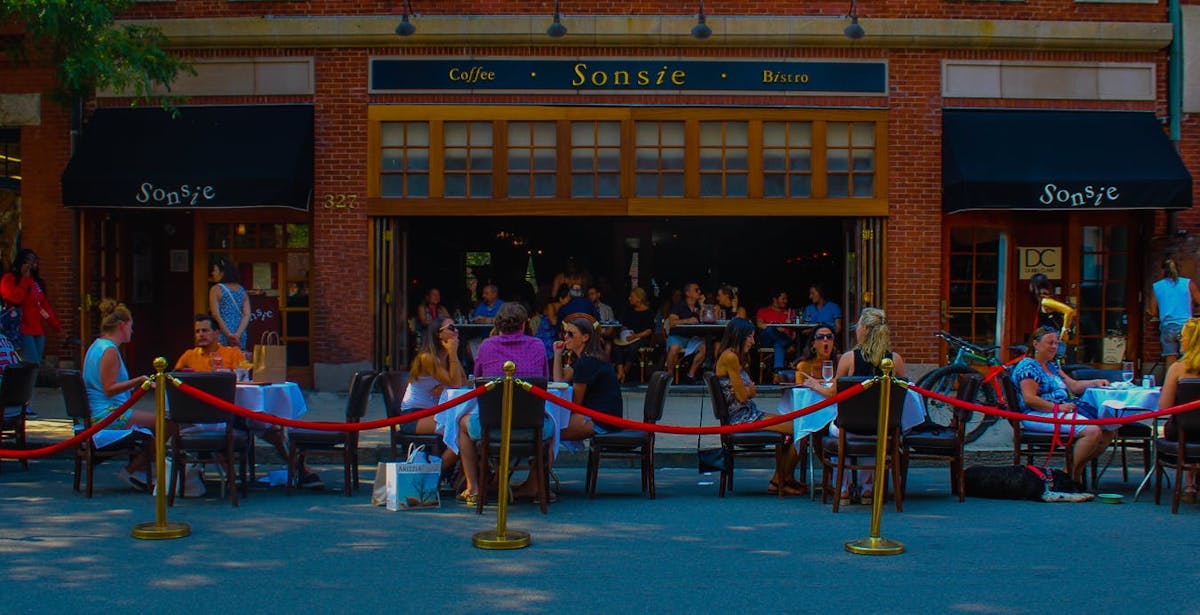 No matter what dish you order at Sonsie on Newbury St, we guarantee you won't be disappointed. Now with that being said...some dishes are best enjoyed outside! Living in Boston warm weather can be very limited (even in the spring sometimes) so it is essential to take advantage of the nice weather while we have it. The colder months will be back in full force before we know it! There is no better way to do that than by dining out at Sonsie! We're going to be highlighting some of our favorite dishes that we think are best enjoyed outside!
Small Plates
When dining outside with friends and family alike you will probably be more inclined to order some small plates to share while you wait for the rest of your meal! Something outside tends to make everyone feel a little more snacky. But no worries sonsie has got you covered! We suggest starting off with our creamy burrata & prosciutto! Served with balsamic vinegar, black pepper, and toasted bread, this is a great dish to curb your appetite without making you feel too full. Something about seafood and warm weather just go together, order a plate of our half shell oysters for your table as well!
Pizzas Pizza Pizza!
Eating good pizza is one of life's greatest pleasures! Eating it outside on a nice day only elevates this further. When it comes to pizza it all goes back to using quality ingredients every step of the way. At Sonsie we pride ourselves on using only the freshest ingredients. We offer our guests an array of pizzas to choose from. For those who like to keep it simple, we suggest opting for the Margherita pizza! For guests who want to try something new, we suggest trying the prosciutto di parma & white fig pizza! This is a unique combination of flavors that we have taken the time to perfect! Try it out for yourself on your next visit to Sonsie.
Dessert
At Sonsie we want our guests to truly have it all, which is why we offer a delicious dessert menu! It should be no surprise that the first dish we suggest ordering is ice cream! We have assorted seasonal flavors that are perfect for enjoying a nice day in the city! Enjoy this season's best flavors on your next visit. Another dish we suggest trying out is the mango creme brulee! We bet you've never seen creme brulee like this. Our mango creme brulee is made with pineapples and topped with tajin. This tropical twist on this classic dessert is definitely best enjoyed on a warm day.
Outdoor Dining At Sonsie In Boston
After a long day of shopping on Newbury St. head on over to Sonsie's outdoor patio! Our menu has something for everyone to enjoy this Spring. Take a look at our menu to see all we have to offer we promise you won't be disappointed! Call today to make a reservation and in the meantime explore our menu to see what we have to offer! We look forward to serving you soon.