Join Us for Our Oktoberfest Dinner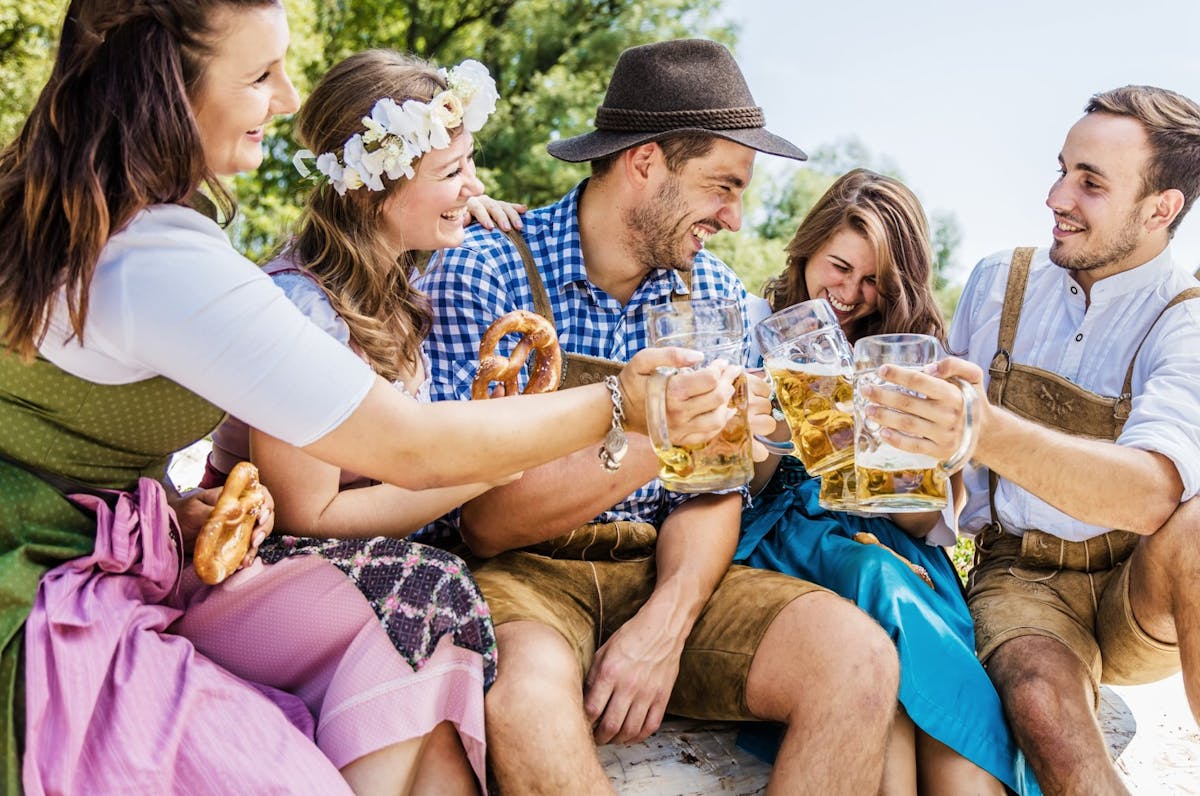 If you're looking for a five course meal in the Back Bay, please join us at Sonsie for Oktoberfest! This festive fall dinner embodies all of the autumnal flavors, and for the price of $146 a person, you won't find anything cheaper on Newbury Street! Continue reading below to discover what makes up Oktoberfest here at Sonsie.
What Our Oktoberfest Consists Of
Our take on Oktoberfest is a five course meal, beginning with an appetizer and ending with desserts. Below is the sample of what we are offering for our guests.
Amuse Bouche
Enjoy our Pretzel Bites, made with Hackleback Caviar, Creme Fraiche, & Chive. This is accompanied with a Jack's Abby Copper Legend.
1st Course
Tasting of German Sausages: 3 Haus Made Wurst, Mustard, & House Sauerkraut. A Sparkling Riesling Sekt Extra Trocken, Fritz Ritter, Mosel Germany NV is served with this course.
2nd Course
Try the Duroc Pork Belly Schnitzel: made with Rye Spaetzle, Green Apple Sauerkraut, & Lemon Parsley Butter. For the drink we have a Riesling Auslese, Weber Bruder, Saar Germany 2019.
3rd Course
Indulge on the Beef Short Rib Sauerbraten: Duchess Potatoes, Burnt Onion, & Black Truffle. Sip on a Spatburgunder, Koehler-Ruprecht, Pfalz Germany 2019.
4th Course
Lastly, discover our Black Forest Gateau: Chocolate Sponge, Kirsch White Chocolate Ganache, Morello Compote, & Dark Chocolate Creme. This dessert is accompanied with a Riesling Gesenheimer Rothenburg Auslese, Weingut Fritz Allendorf, Rheingau Germnay 1969.
The Origin of Oktoberfest
Oktoberfest is an annual festival in Munich, Germany, which is held over a two-week period and ends on the first Sunday in October. The festival originated on October 12, 1810, in celebration of the marriage between the crown prince of Bavaria, aka King Louis I, to the Princess Therese von Sachsen-Hildburghausen. Here at Sonsie, we are celebrating this tradition with our own flare on the experience, and we hope to see you join us!
Contact Us Today for More Information
If you're interested in joining us this fall for Oktoberfest, don't hesitate to purchase your tickets today! This event is filling up fast, and you'll want to experience this occasion! To get started, visit our website or call us at (617) 351-2500.