How To Order the Ultimate Burger At Sonsie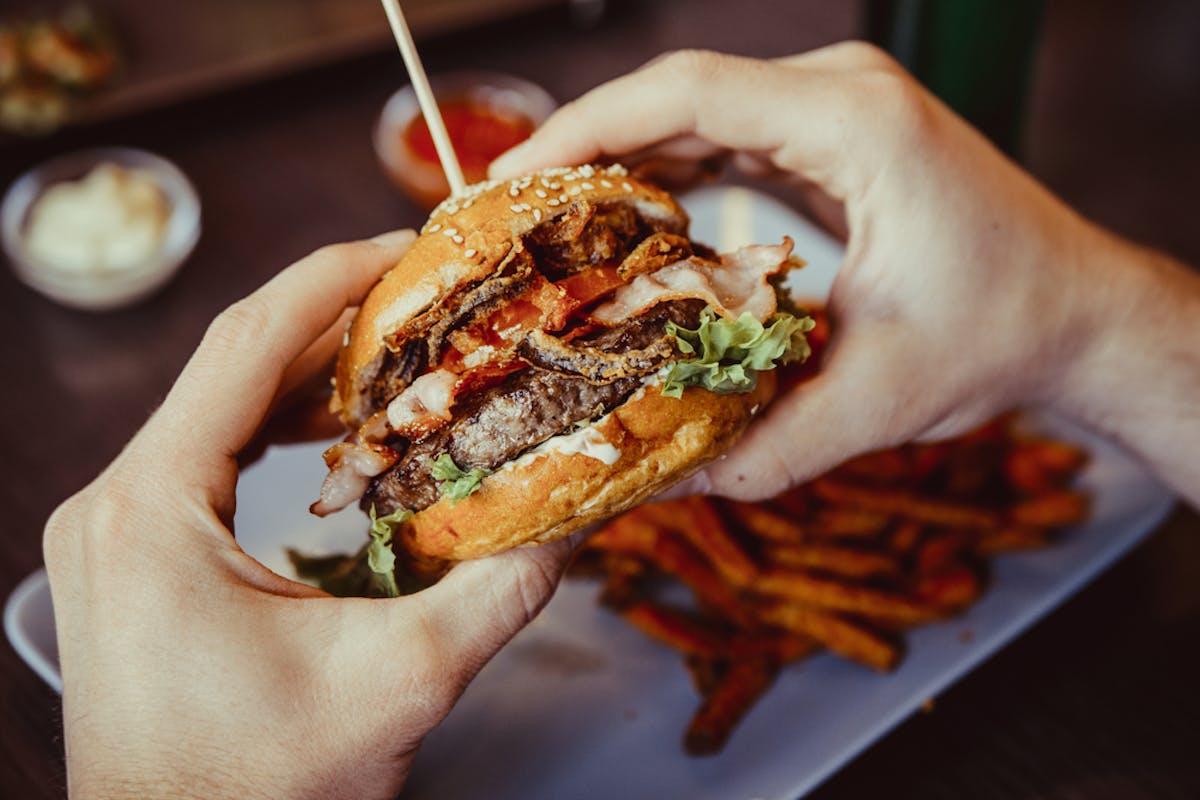 At Sonsie we have curated our menu to have a little bit of everything. With that being said of course we had to include burgers on our menu! Burgers can be enjoyed all day long from brunch to dinner. Switch out your toppings depending on the time of day to make your burger fit your needs! Burgers can be as simple or complex as you want them to be but any burger fanatic knows that there are few things that can top a perfectly made burger. If you want to get the best burger you can at any restaurant, there are a few things you need to know to ensure it comes out just right. Below, we have a few easy-to-follow tips on how to order the best burger possible at Sonsie!
The Burger Fundamentals
If you didn't know that you can use different cuts of beef to make burgers, you aren't alone. But just as steaks using different cuts have different flavors, burgers from different parts of the cow will have distinct tastes as well. Some of the best cuts for burgers include chuck steak, sirloin, and brisket. Depending on where you're ordering from, you may have an option to switch out for your favorite cut of beef!
If you're making a burger at home, try out different cuts of beef and have your butcher grind it for you. Then you can create your own signature blend for the perfect home chef hamburger.
Cooking Style
You might be familiar with ordering your steak to a specific "doneness," and you can do the same with burgers, too. However, the safe temperature for eating burgers is a bit different than for steak. Cooking kills off any bacteria lingering on the outside of the meat. With ground beef, there's a lot more surface area for bacteria to cling to, so burgers should be cooked more thoroughly.
The USDA recommends that burgers be cooked to at least 160 degrees Fahrenheit. That temperature will be a well-done burger. It is possible to cook or order burgers that are medium or medium-well if you prefer a less-done burger. If you prefer less pink, go for well-done.
Burger Accessories
Here's where you can have some fun. Lettuce, tomato, and onions are the givens, but if you want to get a little fancy, you've come to the right place! At Sonsie, we elevate our burgers with premium toppings. Our Sonsie Burger features a pattie, topped with Calabrian Pepper Aioli, Aged Cheddar Cheese, Bread, and Butter Pickles, and Smoked Bacon; Yum! Served with your choice of fries because what's a burger without its partner in crime.
Burgers at Sonsie In Boston
After a long day of shopping head on over to Sonsie on Newbury St and dine in on our Sonsie Burger! Contact us today to make a reservation or simply walk in after you finish shopping! We look forward to serving you on your next visit!