Best Place to Dine Outdoors This Spring in Boston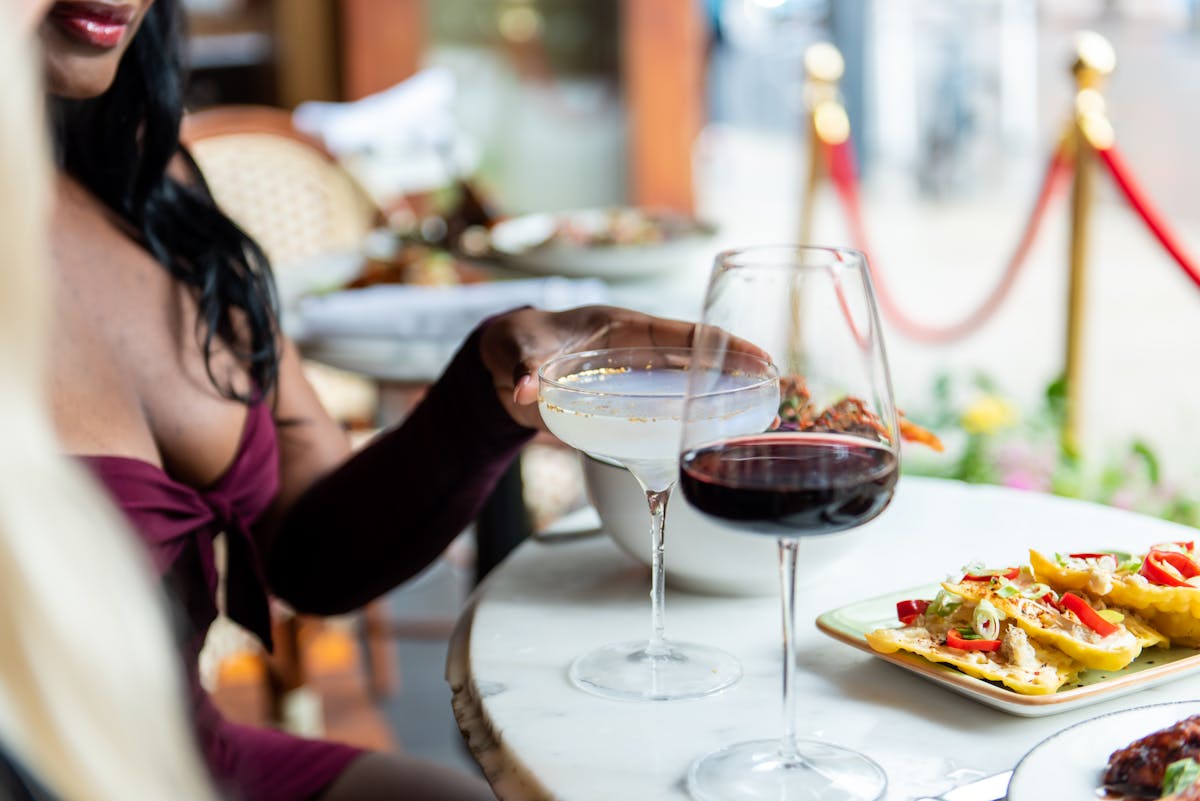 Eating outside allows you to enjoy the fresh air, soak up some Vitamin D, and boost your immune system. At Sonsie on Newbury St, we encourage our guests to take advantage of our outdoor dining options throughout the spring and summer. While Newbury St can be busy, we'll keep you relaxed through our french fare and craft cocktails.
Enhance Your Dining Experience
Apart from the fresh air and sunshine, dining outdoors can enhance your dining experience! Natural elements such as greenery, flowers, and the Back Bay ambiance can enhance your dining experience. From brunch to lunch or dinner, you can enjoy a breath of fresh air with every bite!
Savory Dishes to Share
While entering into the warmer months in Boston can seem to be inconsistent, ensure you take advantage of the nice weather while it's there! At Sonsie, we love our menu, from small plates and savory bites to pizzas and dumplings - here are some of our favorite dishes to share in our outdoor dining space!
Small Plates
SHRIMP SPRING ROLL
Lemon Grass, Thai Herbs, Vermicelli, Peanut Sauce
GRILLED OCTOPUS
Chickpea Croutons, Confit Tomato, XO Sauce
LEMON GARLIC SHRIMP
Capers, Brown Butter, Parsley & Chili Bread Crumbs
POTATO CROQUETTES
Scallion Sauce, Pickled Mushroom, Sesame Spinach
House-Made Gyoza Dumplings
PORK & GINGER
Choice of Sauce: Sichuan Chili Oil, Soy Ginger
CHICKEN & LEMONGRASS
Choice of Sauce: Sichuan Chili Oil, Soy Ginger
SHIITAKE MUSHROOM & NAPA CABBAGE
Choice of Sauce: Sichuan Chili Oil, Soy Ginger
Outdoor Dining at Sonsie on Newbury St
Sonsie's outdoor patio is perfect for unwinding after some Newbury St. shopping! With a wide variety of items available on our menu, there is something for everyone to enjoy this Spring. Call today to make a reservation, and in the meantime, explore our menu to see what we have to offer! We look forward to serving you soon.