Benefits of Eating Smoked Salmon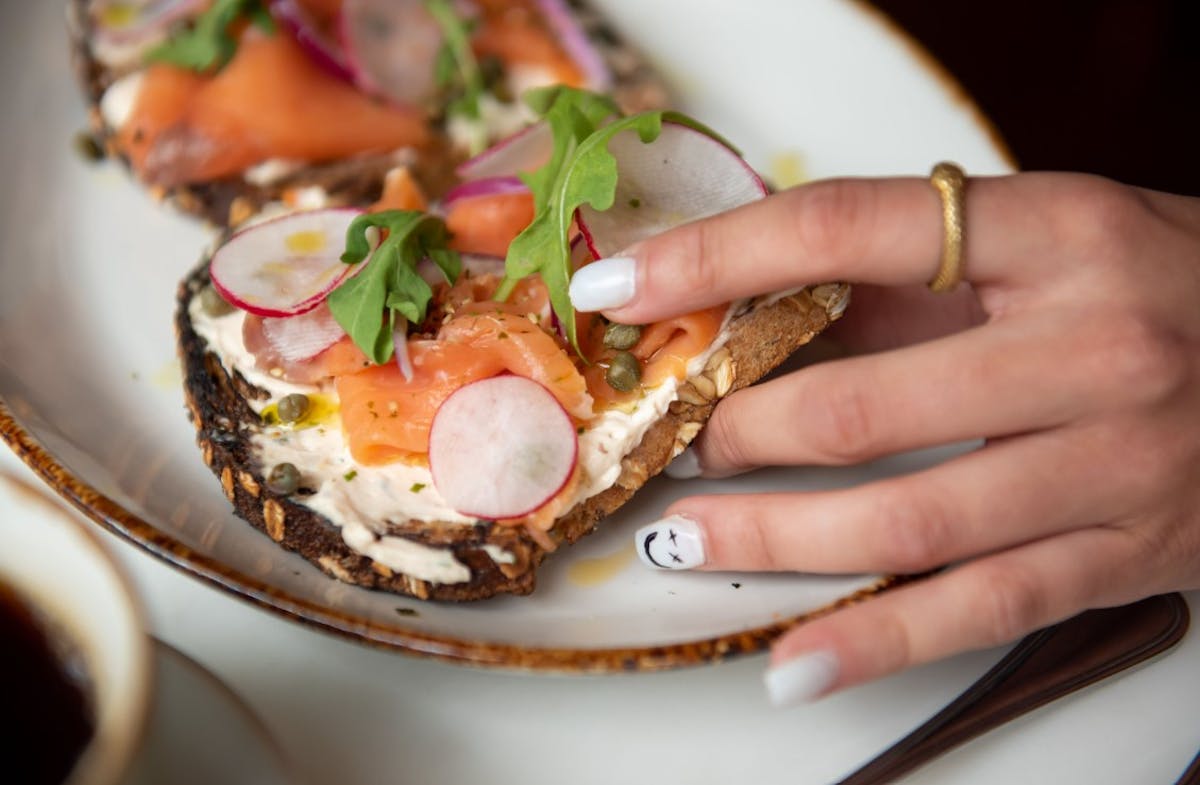 Smoked salmon is undeniably delicious, versatile and full of unique flavors. Just the smoking process alone can vary, curing the filet with either hot or cold smoke, which produces a taste all its own. Combined with complementary ingredients that help to balance the smoky flavor, smoked salmon can shine in a dish without being overwhelming.
But is smoked salmon healthy for you? We tend to think that things that taste good can't possibly be good for us, too. However, you might be surprised to learn that it does, in fact, have several health benefits. Read on to learn why you may just want to treat yourself to smoked salmon more often.
Smoked Salmon: the Fountain of Youth
Salmon is rich with omega-3 fatty acids, vitamins and protein, all of which can play a role in the health of your skin. This includes improved skin elasticity and better production of collagen, which can slow signs of aging. Salmon also has anti-inflammatory properties and won't wreak havoc on your skin.
Smoked Salmon as an Anti-Inflammatory
Beyond cosmetic benefits, regular consumption of smoked salmon can significantly improve health outcomes and risk factors for certain diseases. Those anti-inflammatory properties we just mentioned don't just benefit our appearance, but actually protect our bodies as a whole. Next time you nosh on smoked salmon, just remember you're helping your body to ward off heart disease, type 2 diabetes, cancer, and several other chronic or life-threatening conditions.
Smoked Salmon is Heart-Healthy
Speaking of heart disease, salmon's reputation for being anti-inflammatory isn't the only cardiovascular benefit this fish has to offer. If you've ever heard of or taken a fish oil supplement, you're likely familiar with it's heart-healthy benefits. But by eating smoked salmon, you get to enjoy a delicious meal in addition to protecting your heart, instead of just washing down a pill.
Fish oil is so highly regarded due to its concentration of those omega-3 fatty acids we mentioned earlier. These fatty acids are a healthy fat our bodies need, but don't make on their own, and can help as a preventative measure against cardiovascular disease.
Eating Smoked Salmon Can Keep You Sharp
If you've noticed you don't remember things quite like you used to, or you're looking to keep your memory in tip-top shape, adding smoked salmon to your diet is a tasty way to keep your mind sharp. This is where those trusty omega-3 fatty acids come into play yet again. Aside from all the other health benefits we've discussed, these healthy fats are great for your brain health, too!
Visit Sonsie for the Best Smoked Salmon Around
It's hard to deny the superfood that is smoked salmon. So what are you waiting for? Give us a call at (617)-351-2500 or stop by Sonsie today and reap all the benefits smoked salmon has to offer!