Asian Inspired Dishes To Try at Sonsie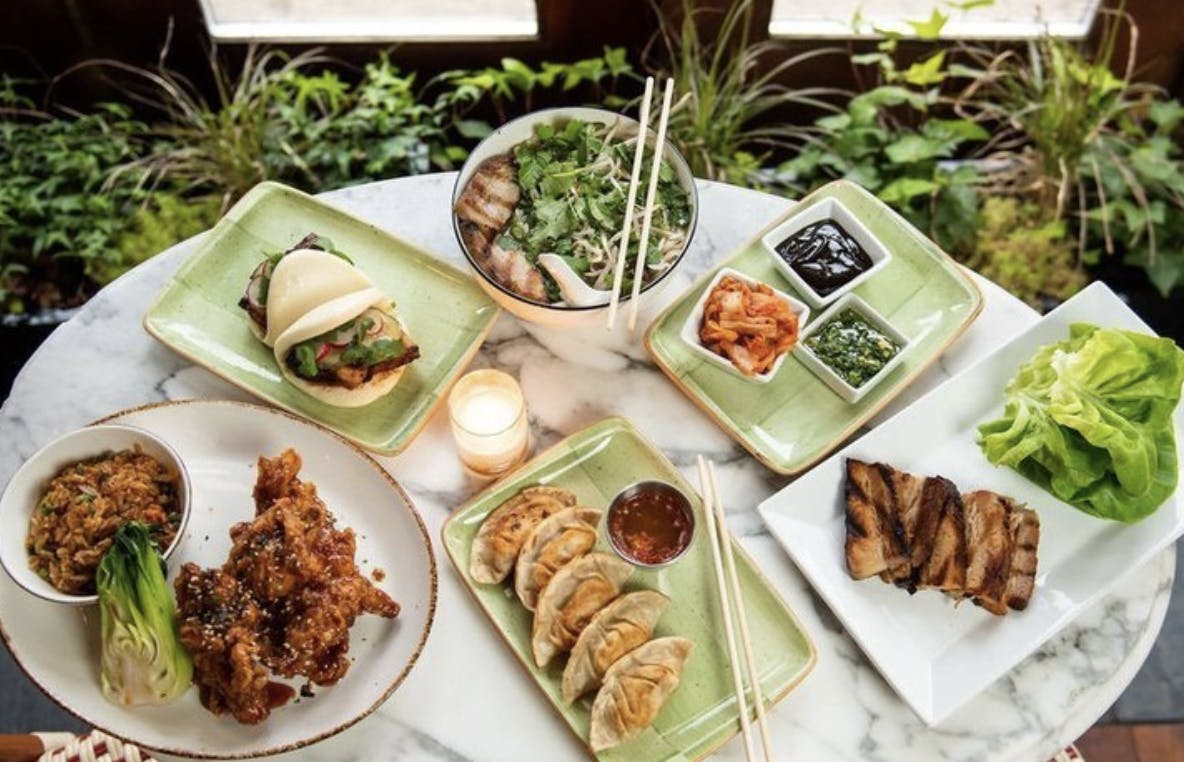 At Sonsie we offer a variety of Asian-inspired dishes from various cultures such as Korea, China, and Vietnam. Sonsie has been serving the Boston community for more than 20 years and is acclaimed by foodies and food bloggers alike. As one of the oldest restaurants on Newbury St., we like to think we know a thing or two about the fine dining experience. We have curated our menu to feature a variety of world-renowned cuisines. Give our Asian dishes a try on your next visit to Sonsie.
Shrimp Spring Roll
Start your meal off with this small plate favorite. Spring rolls originate in China but have long since been adopted into many other cultures. Our spring rolls are filled with avocado, cucumber, red onion, noodles, and peanuts, served with a sesame-lemongrass dipping sauce. A colorful blend of exciting flavors that will be sure to delight your table.
Korean Fried Chicken
This South Korean dish is a Sonsie favorite! Crispy fried chicken wings coated in a soy garlic fermented chili sauce and severed with a side of kimchi fried rice and baby bok choy. Take a bite and experience the out-of-this-world crunch for yourself! This decadent blend of flavors will take your taste buds to an all-new dimension.
House-Made Gyoza Dumplings
We prepare this Chinese classic fresh in-house every day so you can get an authentic experience! At Sonsie we offer a variety of flavors to choose from such as pork & ginger, miso chicken, shiitake & Chinese cabbage. All gyoza is served with your choice of dipping sauce: chili oil, soy ginger, or citrus ponzu. Order some for yourself or to share with friends!
Pho
The Sonsie takes on this popular Vietnamese dish. This comforting soup is composed of a shiitake beef broth, vermicelli noodles, short rib, pork belly, cilantro, and lime! It is the perfect dish to try on a gloomy day.
Book a Resveration at Sonsie
Take your taste buds on a trip and try out some of these Asian dishes on your next visit to Sonsie! Contact us today to make a reservation and check out the rest of our menu!